2018 CRM Meetings
Cannes 2018: The red carpet… and the CRM(M) Meetings !
Location
Palais des Congrès
Cannes

Our third participation at Cannes' CRM(M)Meetings met our expectations once again! As in 2016 & 2017 you can discover our feedback below…
The organisers must have read a few verbatims from the previous editions to improve certain key points:
1- New format for the introductory keynote
We passed from four round tables in 2016 to two keynotes + round tables in 2017, to finally attend a one-hour keynote at the beginning of the event this year.
Considering the number of participants in the auditorium, the number of tweets during the conference and the attention given to the speaker's slides, this might be the most appropriate option for this event.
2- A more leisurely pace for the meetings
« 1 to 1 » meetings were better distributed throughout the day than in previous years. By starting the meetings at 11am on Wednesday, everyone had the time to get installed and find their bearings, without rushing.
Likewise, the small break after lunch and before the afternoon meetings started let participants catch their breath before continuing the marathon of meetings!
3- A well-deserved night off!
New for the 2018 edition, Wednesday night there was no cocktail party, so no party dress and heels to wear 🙂
A well-deserved break that allowed us to either have an unofficial get together with a client or partner, or to enjoy the hotel's swimming-pool, jacuzzi or sauna…
4- And one special detail…
The wristband (that wore for more than two days) was a little more discreet than last year with colours differentiating the CRM and Marketing salon's participants.
The location is a real asset for this event. Even in the rain, the Palais remains a magical place and walking up the red carpet on Thursday evening is still a pleasure that each of us immortalises… in their own way. 🙂
Combining business with pleasure is pleasant, so we will repeat the experience in 2019…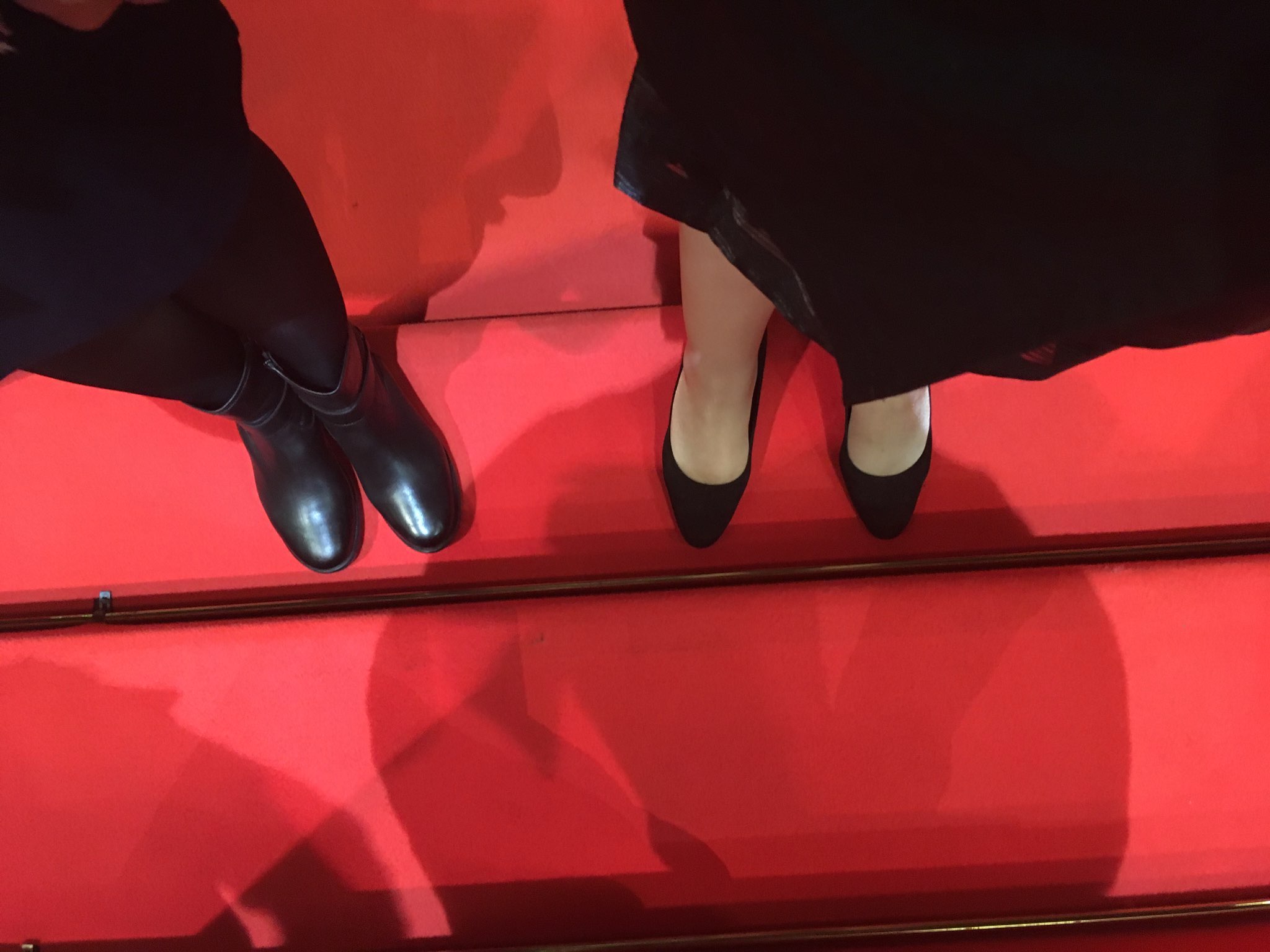 Discover the reviews of all Customer Relationship & Marketing Meetings events